G4M28 Great Eastern Railway Class G69/L.N.E.R. Class F6 2-4-2 tank locomotive kit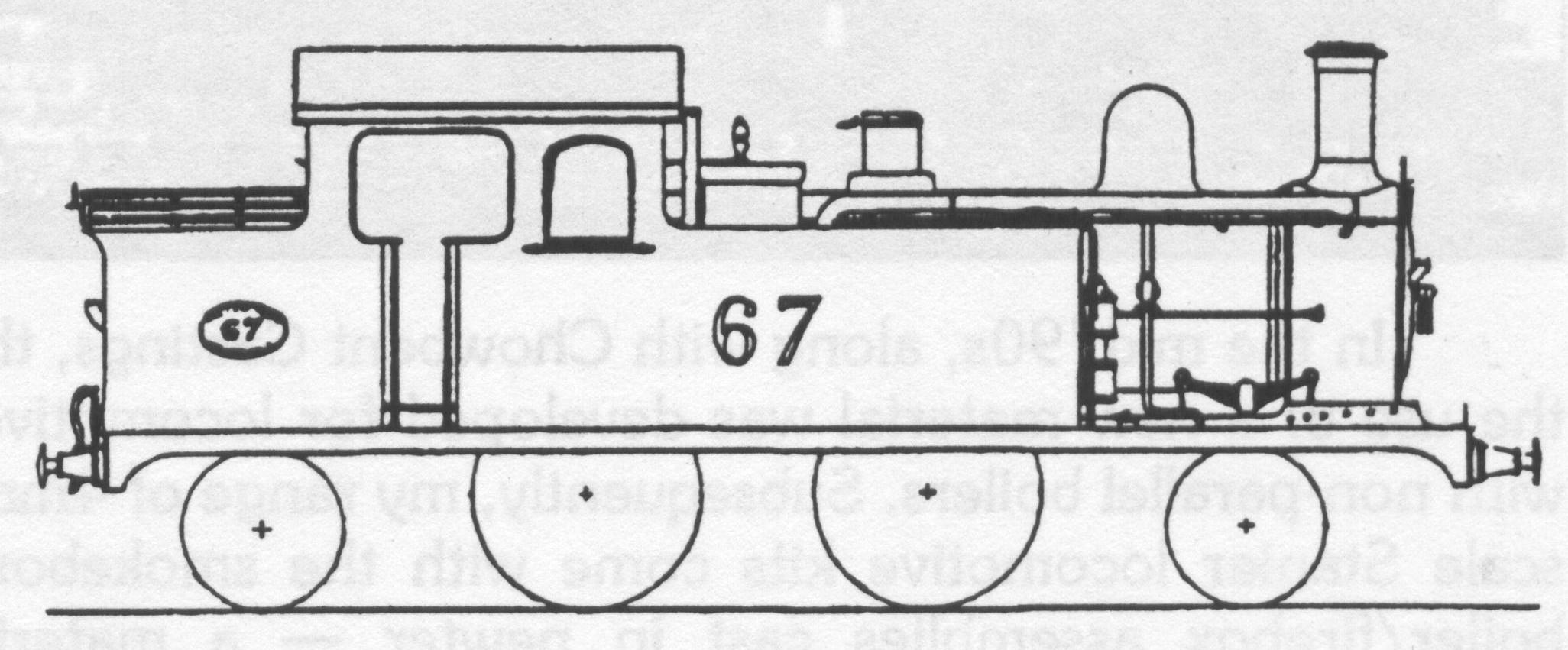 THE PROTOTYPE
This small class of 2-4-2 radial tank locomotives was the final development of the type on the Great Eastern Railway. They were designed by S. D. Holden and just 20 were built at Stratford during 1911-12. They were originally fitted with condensing gear, but this was removed in 1936-3 8. Outwardly similar to the F4/F5 tanks the F6s could be readily identified by the window in the cab side sheets. All 20 locomotives were absorbed into the L.N.E.R. stock list in 1923 when lower cab roofs, a different pattern of chimney, vacuum ejectors and larger Westinghouse brake pumps were fitted. Most of the class were allocated to Stratford for London suburban services with one or two examples shedded at Colchester, but in 1947 the class was scattered throughout East Anglia to replace ageing Class F3 tanks on cross country branches — lpswich, Bury St. Edmunds, Yarmouth, Cambridge and Norwich were among the sheds to receive them. All 20 engines survived to be handed over to British Railways in 1948 where they all received their new numbers. Withdrawals started in 1955 and all locomotives had gone by May 1958. For more details I recommend study of Part 7 of Locomotives of the L.N.E.R. published by the R.C.T.S.
THE KIT
The second engine in the series of Great Eastern Railway 2-4-2 tank locomotive kits. These engines represented the ultimate development of their type and were seen all over the eastern counties — ideal for that rural cross-country branch. The bodywork for the locomotive is supplied as etched brass frets with a piece of specially drawn brass tubing, shaped and machined to length, being supplied for the boiler. The majority of the fittings are lost wax brass castings although a few are white metal castings. The kits also include sprung buffers, sprung pick ups, sprung hornblocks and brake gear. The chassis consists of profile milled brass mainframes and comes complete with the correct pattern wheels from our own ranges. All kits include full assembly instructions together with useful notes that are provided in each kit. A Motor and Gearbox are required to complete.
This kit is only available in 4mm and not in 7mm